John Archer
Comedy magician
Details | Media clips | Contact us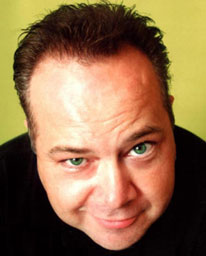 John Archer has been working as a professional comedy magician for the past 13 years and was working semi-professionally for 10 years before that. Since turning professional John has won many awards both in the UK and abroad.
John now works in many areas performing cabaret, stage and close up or table magic for a multitude of events and organisations including corporate, private, theatre, cruises and television. As well as being a top class performer John has also written and appeared in several television shows.
Certainly one of the best comedy magicians in the UK today, but don't take his word for it, he tells lies for a living! Have a look at what some other, more honest people, have had to say about him:
"Brilliant" - Bill Cotton (former managing director and head of light entertainment, BBC)
"Booking an act for my Dad's 70th birthday, I wanted a great act and went straight to John Archer – his reputation in the magic world is among the very best. I was so pleased he was able to do it, and he absolutely brought the house down. It was brilliant, hysterically funny, and perfectly pitched for the occasion. He made the evening. I'd recommend him unreservedly." - Derren Brown (TV magician and psychological illusionist)
"It saddens me that in leaving the full time professional world of television when I did, I forsook the opportunity to make John Archer into a star. Without doubt he represents for the new century what Paul Daniels did back in the eighties. Strong magic and great comedy seldom come in the same package. If Eric Morecambe - with an added touch of Les Dawson - had been born a magician, he would have been John Archer. His star must and will shine soon. Promoted carefully, he could even be as big as Tommy Cooper." - John Fisher (former head of entertainment, Thames Television)
"One of the funniest men I know" - Tim Vine (comedian and TV presenter)
Whether you just want to break the ice, hire a stand up comedian, highlight your company's unique selling points or just to make your private party wedding or other special event that little bit more memorable, the corporate or private magical entertainment of John Archer could be the perfect solution.
Media clips
Coming soon!
Contact us